Here is more of my favorite coat line-up for the fall... super smitten with military styles and the super feminine, bright wine-hued shades.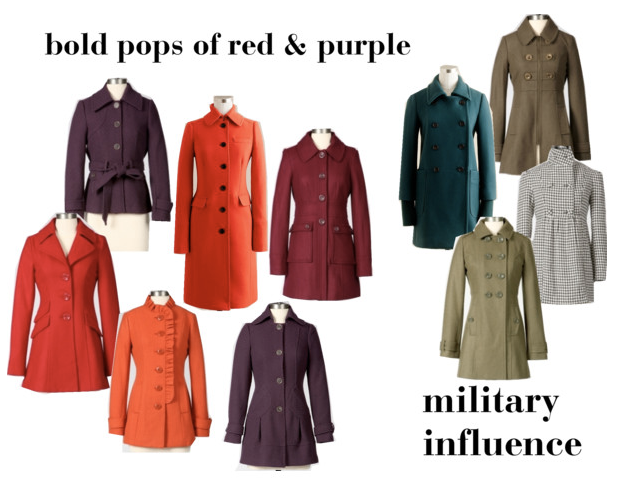 What coat do you have your eye on for the fall? More importantly, is it even anywhere near coat-wearing weather where you are?? (not even close here. le sigh. ah well, a girl can dream!)
Happy weekend to you!!