A couple weekends back, I had the sweet opportunity to join some girlfriends for a full day at an antiques fair here in Texas that's hugely popular. I'd wanted to go to
Round Top
since I was in college and met a friend who'd had most of her apartment outfitted in steals she'd stumbled upon at the bi-annual historical event. Every year, I seem to have plans on the weekends that the festivities fall, but thankfully, this year, my time came.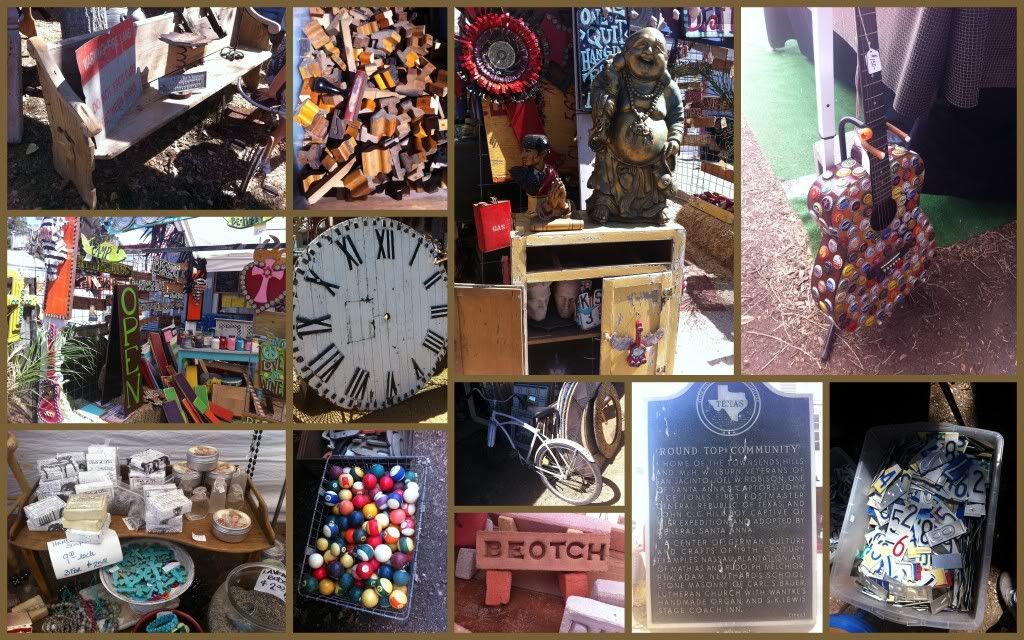 We spent all day rummaging through boxes and crates of vintage finds, and craft projects waiting to be created. I realize this isn't everyone's cup of tea, but for me, I was in heaven. I wish I'd had an idea of what to expect, and I'd probably have spent a little more money (ahem... as if I needed that to happen).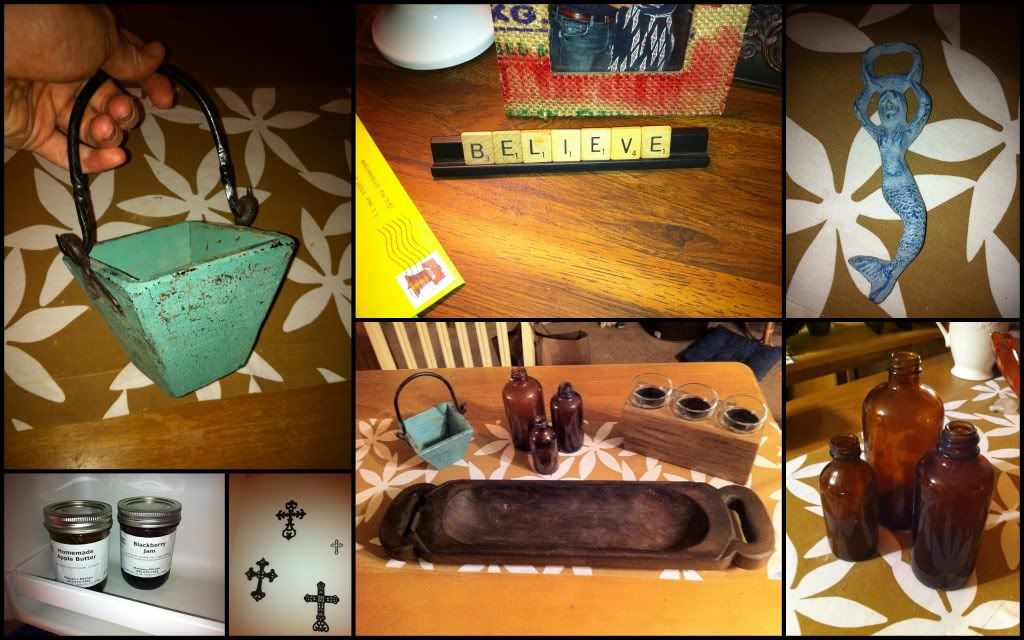 I ended up coming home with some fabulous little trinkets. I love the trio of brown medicine bottles, and they've taken up residence on my kitchen windowsill. My favorite purchase was probably the oval carved bowl that lives on my kitchen table (I'll post a neat d.i.y. as to how I filled it up too!). The two crosses on the left of the photo were my newest additions, and those finish out my office wall pretty beautifully, if I do say so myself.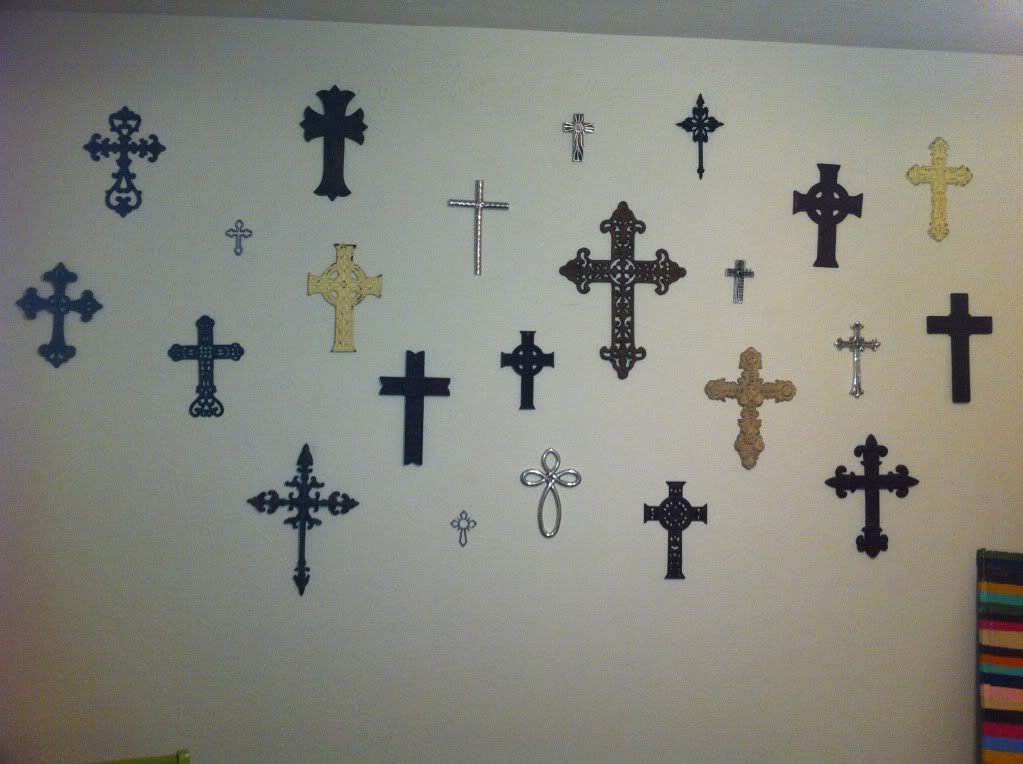 (forgive the scrappy iphone pic).
The scavenging was hands down, the best element of the day... but the food was amazing as well. BBQ and an Arnold Palmer slush served as the best lunch imaginable to get re-energized to scour dozens of more booths. It blew me away to witness fair-goers roll up to the pastures-turned-parking-lots with their u-hauls, in quests of furniture and big ticket items. I had such a great time, and would highly, highly recommend it to anyone who is after a vintage/Anthro decorating theme and seeking something that's a little more unique.